Illinois budget divide stays strong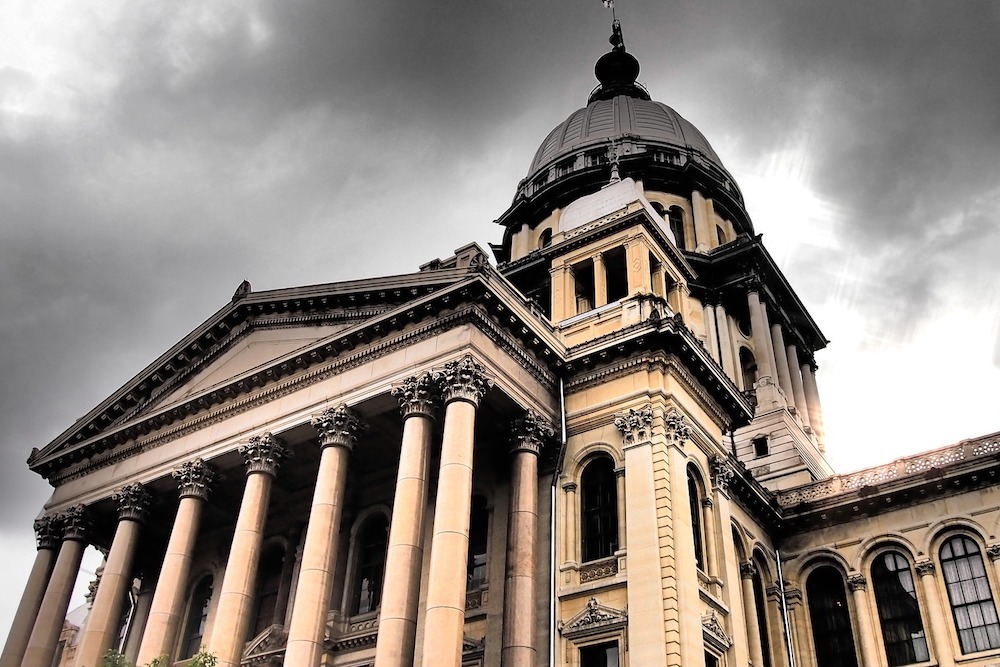 Thanks to a compromise plan worked out by Democratic Senate President John Cullerton and Senate Republican leader Christine Radogno, the Illinois Senate has proposed its first state budget in two years.
For her part, Illinois State Sen. Karen McConnaughay (R-St.Charles) holds out hope that this "grand bargain" -- which the General Assembly failed to pass during the first week of March – will also be a senate plan that is finally approved.
The Chicago Tribune said the budget includes "everything from tax hikes and gambling expansion to term limits on legislative leaders and an overhaul of the state's employee pension system."
Various sources report that the plan would raise money by increasing the personal income tax rate from 3.75 percent to 4.95 percent, imposing a penny-per-ounce tax on sugar-sweetened beverages, adding six casinos and borrowing $7 billion.
While McConnaughay is hopeful about the plan, Rep. Allen Skillicorn (R-Crystal Lake) is adamant in his opposition.
"I think that hiking taxes without significant reforms is a recipe for disaster," he told the Kane County Reporter. "I will strongly oppose a tax hike."
Ted Dabrowski of the Chicago-based Illinois Policy Institute (IPI) also dislikes the budget.
"A 'bargain' with more taxes, borrowing and spending – but little in the way of reform – is no bargain for Illinoisans," he said.
In addition to the new and increased taxes, the state would bail out the Chicago Public Schools pension system with an annual contribution of $200 million while offering few reforms to the current pension system. It is estimated that Illinois has a structural deficit of $130 billion in unfunded pension obligations. The failure to address this situation has contributed to the state's declining credit rating and rising costs of borrowing.
Skillicorn also questioned the proposed tax on some drinks.
"The sugary drink tax is a regressive tax," he said. "Notice that politicians in Springfield aren't taxing Starbucks but specifically the lower and middle classes with the sugary drink tax. This tax even includes diet drinks, which have no sugar in them."
Rauner has made it clear that he would not sign off on a budget agreement unless it includes parts of his economic and political agenda, which he says will help spur business growth in Illinois.
But the Senate doesn't seem to be taking notice. The Chicago Tribune reported that Cullerton spokesman John Patteson said: "This is a senate effort. The senate president hasn't negotiated with the governor or his staff, nor does he plan to. He's been working with leader Radogno to try to come to a bipartisan agreement that can pass the senate to show that it can be done."
Want to get notified whenever we write about
Illinois State Senator Karen McConnaughay (R-33rd)
?
Next time we write about Illinois State Senator Karen McConnaughay (R-33rd), we'll email you a link to the story. You may edit your settings or unsubscribe at any time.
Sign-up for Alerts
Organizations in this Story
130 Washington Street
West Dundee, IL - 60118
More News