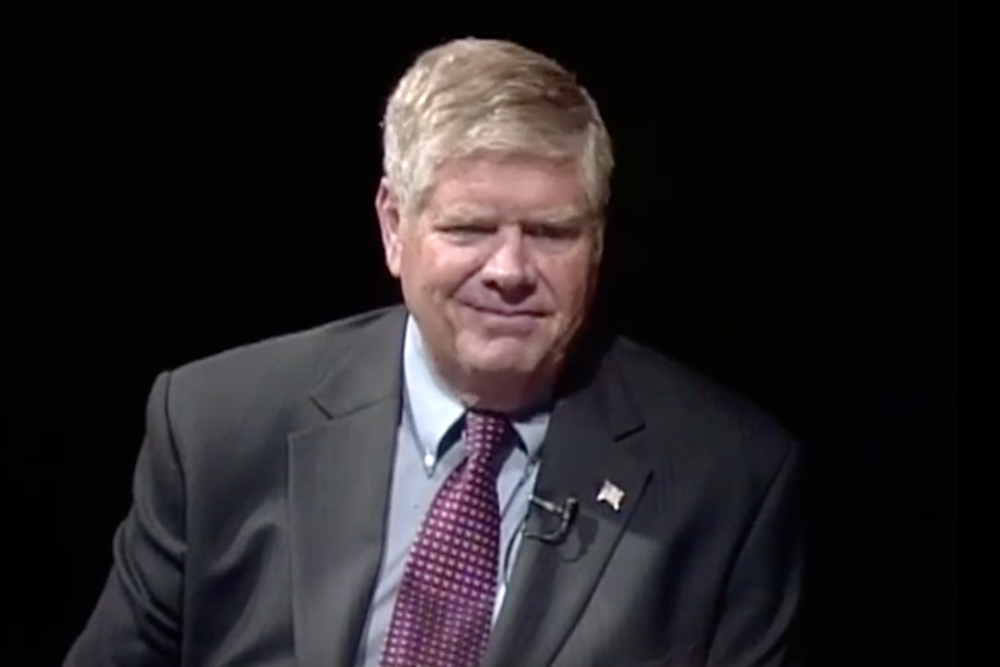 Illinois state Sen. Jim Oberweis (R-Sugar Grove)
Veteran Illinois state Sen. Jim Oberweis (R-Sugar Grove) has landed the endorsement of state Rep. Allen Skillicorn (R-Crystal Lake) in his run for Congress in the 14th District.
"I am honored and humbled to have a conservative champion like Allen Skillicorn supporting me for Congress," Oberweis said in a press release. "It means a great deal to me to have his support because Allen has become a strong voice for conservative ideas and conservative values. His support speaks volumes. It sends a message that I am the conservative leader voters can trust and I am the conservative who can beat the Pelosi/Underwood team."
Skillicorn, who once was rumored to be considering a run for the same seat held by incumbent Rep. Lauren Underwood (D-Naperville), said he is motivated to back Oberweis by their shared ideologies.

Illinois state Rep. Allen Skillicorn (R-Crystal Lake)
"It is no secret that one of the issues I am most passionate about is taxes," Skillicorn said in the press release. "From day one in the state legislature, I have been a consistent opponent to tax increases. The one member in the State Senate with a similar record of opposition to taxes is Jim Oberweis. Lauren Underwood will do nothing but vote for tax increases. Jim Oberweis will stand up for taxpayers."
Skillicorn said Oberweis' appeal as a congressional candidate does not end there.
"The open-border policies being pushed by team Nancy Pelosi/Lauren Underwood are putting our nation at risk," Skillicorn said. "I have every confidence that Jim Oberweis will be the leader we need on border security."
Even with Skillicorn out of the picture as a potential rival, Oberweis still faces a crowded field in the Republican primary. State Sen. Sue Rezin (R-Morris) and former Kendall County Republicans Chairman James Marter are among those who have already launched campaigns.
Meanwhile, McHenry County Board member Carolyn Schofield recently announced she plans to again challenge Skillicorn in the 66th District after netting 32 percent of the vote in a three-way race in 2016.