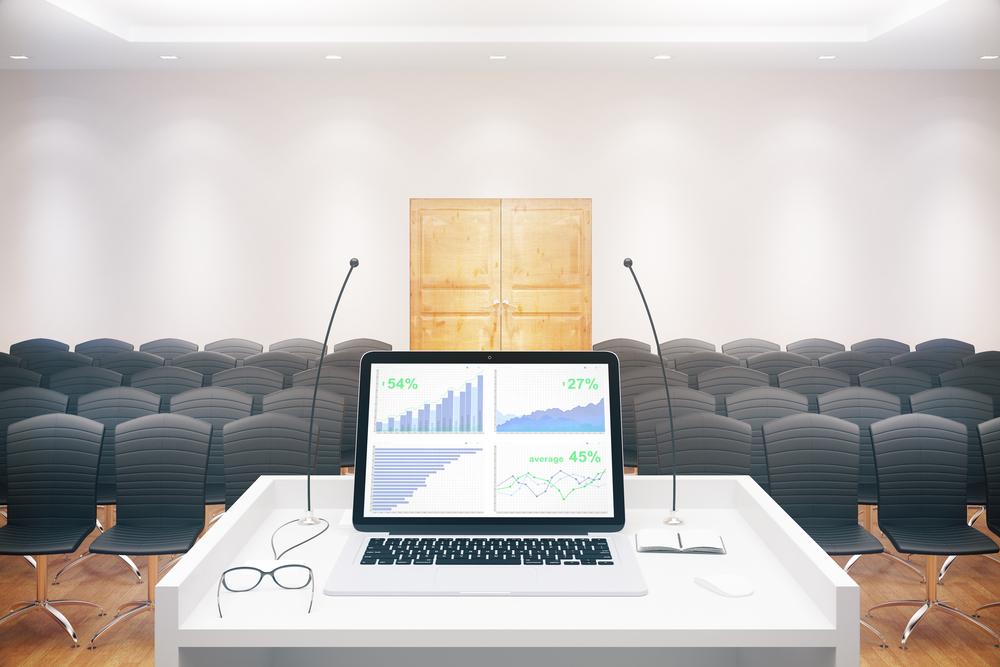 Kane County Human Services Committee met Nov. 12.
Here is the minutes provided by the committee:
1. Call to Order
Chairperson Surges called the meeting to order at 9:00 a.m.
| | | | | |
| --- | --- | --- | --- | --- |
| Attendee Name | Organization | Title | Status | Arrived |
| Clifford Surges | Kane County | Chairperson | Present | |
| Bill Lenert | Kane County | Vice Chairperson | Present | |
| Deborah Allan | Kane County | Board Member | Present | |
| Theresa Barreiro | Kane County | Board Member | Present | |
| Mark Davoust | Kane County | Board Member | Present | |
| John Hoscheit | Kane County | Board Member | Present | |
| Anita Lewis | Kane County | Board Member | Present | |
Also present: Co. Bd. staff Nagel; Co. Bd. member Kious; HRM Exec. Dir. Wetzel & staff Nathan, Fiore; Finance staff Waggoner, Calamia; VAC Supt. Zimmerman; ITD Dir. Fahnestock & staff Smith; Audit staff Oscarson and members of the press and public
2. Approval of Minutes: October 9, 2019
RESULT: APPROVED WITH VOICE VOTE [UNANIMOUS]
MOVER: Bill Lenert, Vice Chairman
SECONDER: Anita Lewis, Board Member
AYES: Clifford Surges, Bill Lenert, Theresa Barreiro, Mark Davoust, John Hoscheit, Anita Lewis
ABSENT: Deborah Allan
3. Public Comment
None
4. Monthly Financial Reports
Staff Waggoner reported there were no General Fund expenditures to report at this time. In the Special Revenue Fund the Insurance Liability and employee events have exceed their budgets for FY19, however they have enough cash balance to cover the expenditures. Staff will continue to monitor.
5. Veteran's Assistance Commission
VAC Supt. Zimmerman reviewed statistics from the monthly reports included in the agenda packet. For the month of September, the claims filed through the VA's office were processed 5 days faster than the average Illinois VA claim and pension claims 25 days faster. The total Illinois VA claims pending for September were 8,271 with 190 from our County office. Kane County claimants received over $200,000 in new benefits for the month of September.
6. Department of Human Resource Management
A. NACo Prescription Drug
Dir. Wetzel referenced a report included in the agenda packet. Participation numbers for NACo's Prescription Discount program have remained flat, however, there have been 436 prescriptions attempted to be adjudicated through the use of the card. There are over 223 people utilizing the program.
Wetzel requested recommendations from the Committee to promote the Rx discount program. Brief conversation occurred.
B. Monthly Blue Cross Blue Shield Invoice
Wetzel reported the total BCBS monthly premium invoice for October 01, 2019 through October 31, 2019 was just over $1.3M. Wetzel noted this has been the highest invoice amount thus far; the added activity is common due to the end of the year.
C. Monthly Graph BCBS/MERP Enrollment
Wetzel referenced a graph included in the agenda packet. The graph outlined the individuals that are enrolled in BCBS and MERP. This included Employees, spouses and dependents.
D. Monthly Group Alternatives Report
Wetzel referenced a Global Financial Tracker graph included in the agenda packet. She noted the Average employee head count, average per month fixed cost and medical claims year over year. The communication calendar included various trainings and employee wellness for 2019-2020. Brief discussion occurred.
E. Monthly Applicant and Staff Changes Report
Wetzel reported there have been 9 terminations, 178 applications for October and 22 new hires. Committee member Davoust requested a report included for reasons of termination, such as retirees, etc. He felt that as a member of the Committee it is in their prevue to be educated as to what is occurring in departments and trends. Committee member Lewis suggested a quarterly report to include the specifics, such as retired, fired, leave, etc. in order to see recorded trends as opposed to a verbal report. Brief conversation occurred.
F. Monthly Training Report
Wetzel discussed staff member Nathan has been recording trainings to make them available for employers and employees. Wetzel introduce the newest HR staff member Kim Fiore.
G. Quarterly FMLA Report
Wetzel reported the FMLA federally mandated program has been implemented into the New World module system that the County uses for the payroll system. She provided a graph with the various departments of the open, closed and intermittent FMLA files.
H. Monthly Workers' Compensation Reports
Wetzel referenced a chart included in the agenda packet. The Worker's Compensation report from 12/1/2018-10/31/2019 were provided. The presentation included the top five locations where incidents occurred. Some conversation occurred.
7. Compliance
None
8. Old Business
None
9. New Business
(Allan arrived @ 9:40 a.m.) Chair Surges discussed the county's transition from IPBC to BCBS direct, and the transition of the vendors of the prescription changes from Express Scripts to Prime. He noted when it was discussed it did not seem to disrupt many employees. Surges requested Wetzel to provide the number of employees that were affected and the difference in cost with the new vendor is. He noted his concerns regarding some disruption within medications with Express Scripts and Prime. Mike Baker from Group Alternatives was asked to provide data in disruption versus the cost savings.
A. Cerity Partners, Financial Wellness
Chair Surges provided a verbal report from a presentation he attended from Cerity Partners. The program offers a plan to employees called a 457B plan, a type of retirement savings plan. Wetzel provided handouts to the committee not included in the agenda packet.
Committee member Hoscheit discussed options regarding the costs. If this program is something the Human Services Committee wants to consider, this will need to be presented to the Finance Committee to discuss the budget process. Further discussion continued regarding the retirement plan currently offered and this additional program, costs and benefits to county employees.
B. Resolution: Approving the Kane County Per Diem Rates Effective January 1, 2020
No increase, same rates as last year.
RESULT: MOVED FORWARD WITH VOICE VOTE [UNANIMOUS] Next: 11/27/2019 9:00 AM
TO: Finance and Budget Committee
MOVER: Bill Lenert, Vice Chairman
SECONDER: Deborah Allan, Board Member
AYES: Clifford Surges, Bill Lenert, Deborah Allan, Theresa Barreiro, Mark Davoust, John Hoscheit, Anita Lewis
C. Resolution: Amending the Substance Abuse Policy
RESULT: MOVED FORWARD WITH VOICE VOTE [UNANIMOUS] Next: 12/4/2019 9:00 AM
TO: Executive Committee
MOVER: Deborah Allan, Board Member
SECONDER: Mark Davoust, Board Member
AYES: Clifford Surges, Bill Lenert, Deborah Allan, Theresa Barreiro, Mark Davoust, John Hoscheit, Anita Lewis
D. Resolution: Amending the Leave of Absence Policy
RESULT: MOVED FORWARD WITH VOICE VOTE [UNANIMOUS] Next: 12/4/2019 9:00 AM
TO: Executive Committee
MOVER: Deborah Allan, Board Member
SECONDER: Anita Lewis, Board Member
AYES: Clifford Surges, Bill Lenert, Deborah Allan, Theresa Barreiro, Mark Davoust, John Hoscheit, Anita Lewis
E. Resolution: Updating Sexual Harassment Policy
RESULT: MOVED FORWARD WITH VOICE VOTE [UNANIMOUS] Next: 12/4/2019 9:00 AM
TO: Executive Committee
MOVER: Deborah Allan, Board Member
SECONDER: Anita Lewis, Board Member
AYES: Clifford Surges, Bill Lenert, Deborah Allan, Theresa Barreiro, Mark Davoust, John Hoscheit, Anita Lewis
F. Ratification of Standing Committee of County Board Authorized Wage Increase for Fiscal Year 2020 for Department Head Under Jurisdiction of Human Services Committee (attached)
RESULT: APPROVED BY VOICE VOTE [UNANIMOUS]
MOVER: John Hoscheit, Board Member
SECONDER: Deborah Allan, Board Member
AYES: Clifford Surges, Bill Lenert, Deborah Allan, Theresa Barreiro, Mark Davoust, John Hoscheit, Anita Lewis
10. Reports Placed On File
RESULT: PLACE WRITTEN REPORTS ON FILE [UNANIMOUS]
MOVER: Deborah Allan, Board Member
SECONDER: Anita Lewis, Board Member
AYES: Clifford Surges, Bill Lenert, Deborah Allan, Theresa Barreiro, Mark Davoust, John Hoscheit, Anita Lewis
11. Executive Session (If Needed)
None
12. Adjournment
RESULT: ADJOURNED BY VOICE VOTE [UNANIMOUS]
MOVER: Mark Davoust, Board Member
SECONDER: Bill Lenert, Vice Chairman
AYES: Clifford Surges, Bill Lenert, Deborah Allan, Theresa Barreiro, Mark Davoust, John Hoscheit, Anita Lewis
This meeting adjourned at 9:59 a.m
http://kanecountyil.iqm2.com/Citizens/FileOpen.aspx?Type=15&ID=2544&Inline=True