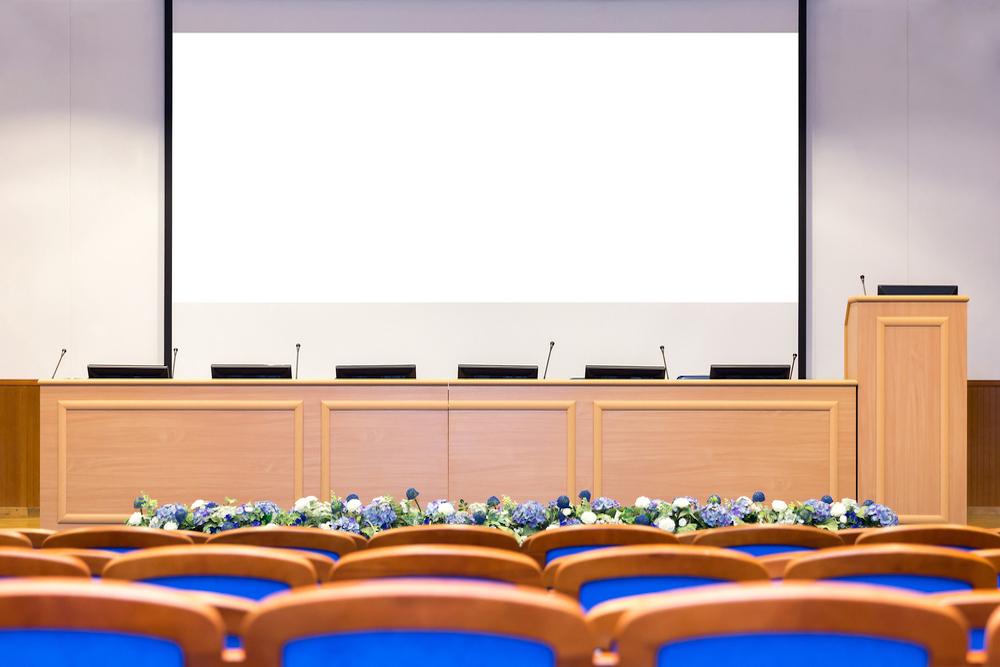 Kane County County Development Committee met Nov. 19.
Here is the agenda provided by the committee:
1. Call to Order
2. Approval of Minutes: October 15, 2019
3. Monthly Financials
A. October Development Committee Financial Reports (attached)
4. Public Comment
5. Building & Zoning Division
A. Building & Zoning Report
B. Zoning Petitions
Petition #4520 DUNDEE TOWNSHIP
Petitioner: Jacob Dohm, et al
Location: Located at 35W655 Toll Gate Road, Section 33, Dundee Township (03-33-300-007)
Proposed: Special Use request in the F-Farming District for a Bed and Breakfast with events
2040 Plan: Rural Residential
Objectors: Area property owners
Recommendations: Regional Planning Comm.: N/A
Historic Preservation Comm: The Kane County Historic Preservation Commission held a regular meeting on September 26, 2019 and reviewed the request for special use in regards to the building's landmark status. The Commission found no reason to oppose the request, since the owners are not proposing to make any physical changes to the property. Should the owners want to make physical changes to the property in the future, they will need to submit an Application for a Certificate of Appropriateness which would then be reviewed for consistency with the building's landmark designation. The Commission also believed the placement of signage would help to alleviate location confusion.
Zoning Board: Denial
Development Committee:
Petition #4527 KANEVILLE TOWNSHIP
Petitioner: The Estate of John Gunderson
Location: 1N479 Schrader Road, Section 4, Kaneville Township (10-05-
300-001)
Proposed: Rezoning from F-District Farming to F-1 District Rural Residential
2040 Plan: Agricultural
Objectors: None
Recommendations: Regional Planning Comm.: N/A
Zoning Board: Approval
Development Committee: To be determined
Petition #4528 PLATO TOWNSHIP
Petitioner: Eric Zimmerman
Location: 9N983 Dittman Road, Sections 22 & 27, Plato Township (05-22-300-010 & 05-27-100-015)
Proposed: Rezoning on a portion of the property from F-1 District Rural Residential to F-2 District – Agricultural related sales, service, processing, research, warehouse and marketing with a Special Use for a landscaping business
2040 Plan: Proposed Open Space
Objectors: Village of Campton Hills
Recommendations: Regional Planning Comm.: N/A
Zoning Board: Approval with the following stipulations:
1. This site contains Floodplain and Floodway. Any disturbance within the Floodway will require permitting from Kane County, IDNR and USACE.
2. Water Resources will require that an Easement be recorded over the Floodplain, with specific restrictions. A licensed professional engineer shall create an exhibit that demonstrates the boundary of the Floodplain on the site and notes all restricted activities within the Floodplain.
3. There can be nothing placed in the floodplain that results in fill in the floodplain. Storage of any kind, including but not limited to materials such as mulch, dirt, gravel, sand or firewood, will not be permitted in the floodplain. This shall be clearly communicated in the Easement language.
4. The Kane County stormwater ordinance, Section 9-142 Part A, outlines appropriate uses within the Floodway. No other activities outside of this list will be permitted in the Floodway.
5. No Fencing is allowed anywhere within the Floodway. No planting or landscaping that are designed to act as a fence will be permitted in the Floodway.
6. If trees are to be included as any of the planting on the property a drain tile study will be required. If the study indicates that there are drain tiles on the property, the applicant shall submit a plan to protect these tiles and if necessary reroute new tile. If there are any areas upstream or downstream served by drain tiles on this site observations structures will be required for maintenance and monitoring purposes.
Petition #4529 BURLINGTON TOWNSHIP
Petitioner: Mark Turk, et ux
Location: 48W960 Ellithorpe Road, Section 21, Burlington Township (04-21-100-003)
Proposed: Rezoning from F-District Farming to F-1 District Rural Residential
2040 Plan: Agricultural
Objectors: None
Recommendations: Regional Planning Comm.: N/A
Zoning Board: Approval Development Committee: To be determined
C. Ordinance: Amendment to the Kane County Code, Appendix B, Zoning Ordinance
D. Discussion: Proposed Text Amendments to the Kane County Zoning Ordinance adding definitions for Governmental Centers and Judicial Centers
E. Discussion: Hazardous Tree Ordinance
F. Presentation: ComEd New Construction Program
6. Planning & Special Projects
A. Staff Report (attached)
7. Subdivision
A. Resolution: Authorizing Land/Cash Intergovernmental Agreement with Geneva Park District
B. Resolution: Authorizing Land/Cash Intergovernmental Agreement with Batavia Public School District 101
C. Resolution: Authorizing Land/Cash Intergovernmental Agreement with Geneva Community Unit School District 304
D. Presentation: Whispering Pines Minor Adjustment of the PUD (attached)
E. Presentation: Mill Creek, Village Center, Lot 96, PUD Minor Adjustment (attached)
8. Environmental Resources
9. Water Resources
A. Approval: Lenschow Rd Drainage Cost-Share
10. Office of Community Reinvestment
A. Resolution: Authorizing Renewal of a Contract for Continuum of Care Support Services for 2020
11. Settler's Hill End Use Update
12. New Business
A. $SSURYDO: Ratifying County Board's Authorization of Wage Increases for Fiscal Year 2020 for Department Heads Under Jurisdiction of Development Committee
13. Reports Placed On File
14. Executive Session
15. Release of Closed Session Minutes
16. Adjournment
https://www.countyofkane.org/Lists/Events/Attachments/5171/AG%20PKT%20-%2019-11%20Development.pdf