Illinois state Rep. Dan Ugaste (R-Geneva) on the House floor | repugaste.com
Freshmen Illinois state Rep. Dan Ugaste (R-Geneva) believes nothing screams for change in Springfield more than the recent flood of Democratic state lawmakers being criminally charged in connection with a number of ongoing federal corruption probes.
"It seems we keep having issues with potential ethical lapses on behalf of legislators in Springfield and it seems we need to do something to tighten up the rules so the pubic won't have to worry," Ugaste told the Kane County Reporter of why he is among the rising number of state lawmakers pushing comprehensive ethics reform legislation such as House Bill 361.
HB 361 could pave the way for fines of as high as $1 million for state lawmakers found to have violated rules of conduct such as bribery, a Class 2 felony. The bill would also slap fines of $50 on lawmakers for such offenses as not completing annual required ethics and sexual harassment training.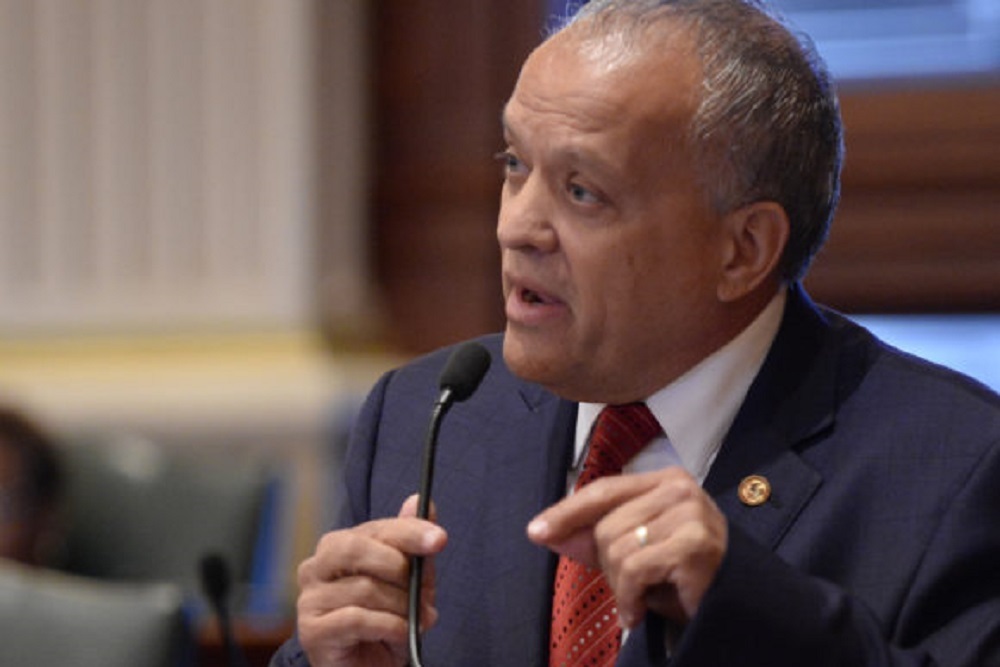 Former Illinois state Rep. Luis Arroyo (D-Chicago) | http://reparroyo.com/
"It's one of a number of bills we think we need to get the needle where it should be," Ugaste said. "There are a number of legislators that seem to be either part of an investigation or have already been charged. If that's happening, we need to take a look at our ethics rules and laws and make certain they are where they need to be."
Over the last several weeks alone, veteran state Rep. Luis Arroyo (D-Chicago) was forced to step down from office after being linked to a bribery scheme for which he is charged with offering to pay a sitting state senator a $2,500 monthly payout in exchange for support on a proposed gambling bill. Shortly before that, longtime state Sen. Martin Sandoval (D-Chicago) was accused of pocketing kickbacks while serving as Senate Transportation Committee chairman.
"I think it does a lot of harm to voters to see things like this happening," Ugaste said. "We need to do what we can as quickly as we can because I think the voters grow tired of this. We need to make certain we address this and move forward."