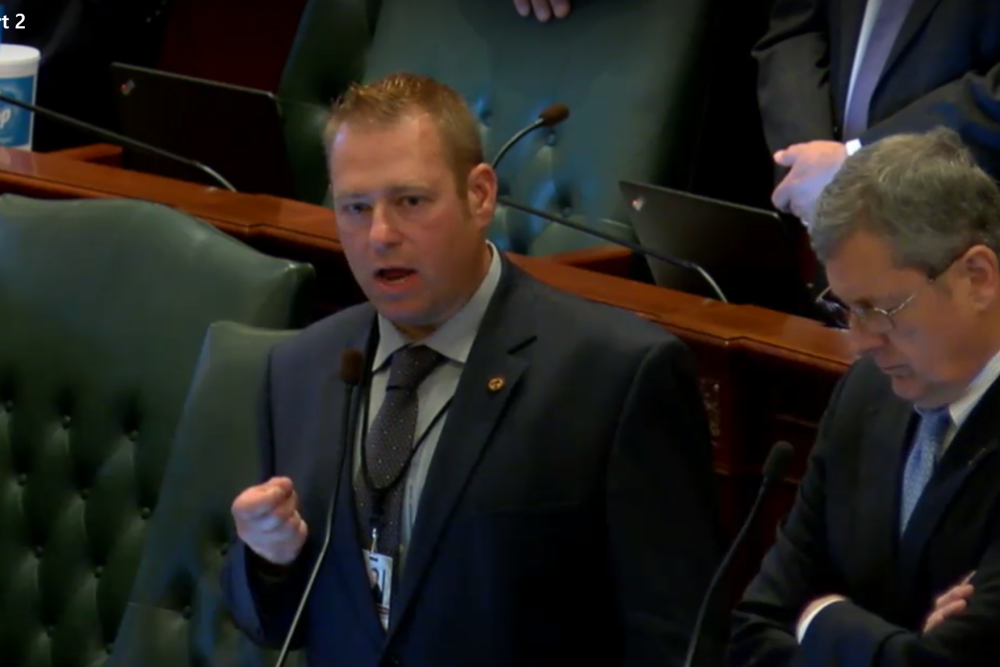 Illinois state Rep. Allen Skillicorn (R-Crystal Lake)
Veteran Illinois state Rep. Allen Skillicorn (R-Crystal Lake) is committed to bringing change to Springfield.
In the wake of a flood of ongoing federal corruption probes that find several sitting lawmakers at the center, Skillicorn has filed three bills he touts as common sense reforms that he believes will go a long way toward curbing rampant corruption.
"This week I filed three bills that will strengthen our state's lax ethics laws," he said in a news release. "This is a tough ethics package that would disallow lawmakers from working as property tax appeals attorneys while in office, and restrict retired lawmakers and their spouse and immediate family living under their roof from engaging the General Assembly as a lobbyist for a period of five years."
Skillicorn said House Bills 3956, 3957 and 3958 are in keeping with ethical reforms he has tried to bring to Springfield since in arriving in 2017.
"I came to this office to fight for the taxpayers of Illinois that have spent decades getting ripped off by corrupt insiders and I have been a fervent watchdog calling out this corruption for years," he added. "I have filed dozens of consumer protection, anti-corruption, and common sense fiscal reforms that have been supported by the House Republican Caucus. However the Democratic majority will not even allow these bills out of committee and onto the floor for a discussion."
With all the attention being paid to some of the latest scandals, Skillicorn said he hopes hoping this time things could be different.
"My hope today is to gain bipartisan support on these three simple, common sense ethics reform bills," he said. "We must restore confidence in the General Assembly and give the people of Illinois a state government they can trust and respect."