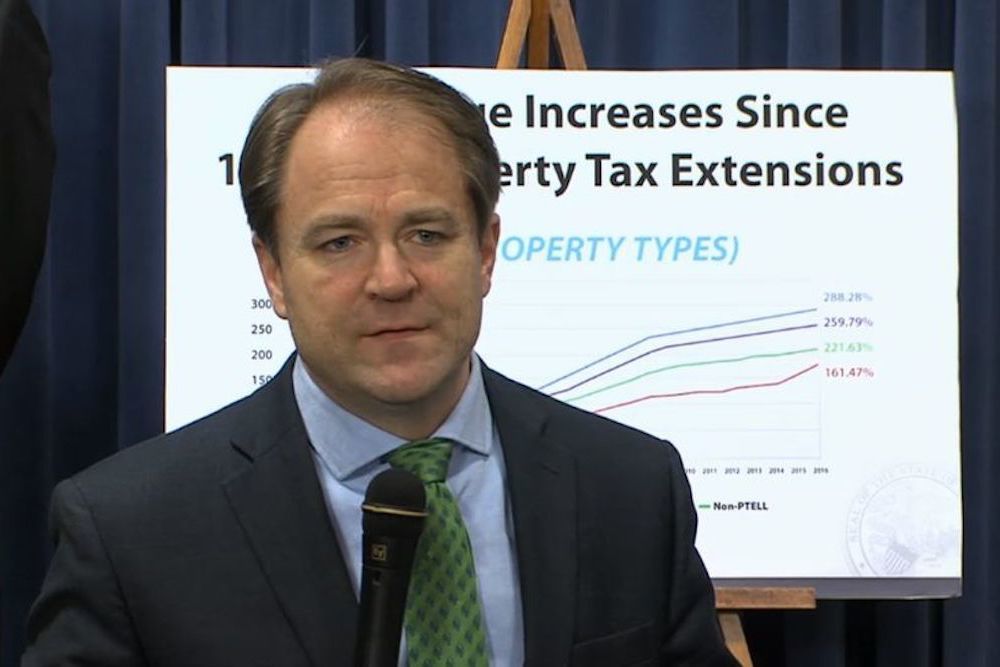 Sen. Dan McConchie
State Sen. Dan McConchie (R-Hawthorn Woods) is hoping Senate Bill 1411 will give some of the power back to sexual assault victims.
"Illinois currently lacks a uniform system across all law enforcement to track sexual assault evidence," McConchie said in a statement after the bill that will allow victims to track the progress of their rape kit evidence was recently signed into law. "No one who has been sexually assaulted should be left in the dark while the evidence is being processed. This is just the first step in providing transparency for victims, ensuring survivors are treated with the seriousness they deserve, and bringing more offenders to justice."
Signed into law by Gov. J.B. Pritzker on Aug. 16, SB 1411 will also have a 24-hour help desk and will make law enforcement contact information readily available to victims. Its formation comes on the heels of a Sexual Assault Evidence Tracking and Reporting Commission study that also established that Illinois State Police create a statewide sexual assault electronic tracking system.
McConchie argues that the state has long been lacking in the way law enforcement has handled and coordinated such cases, with the shortcomings often times leading to long wait times and frequent missteps in the way rape kits are processed.
The bipartisan measure easily passed the Illinois General Assembly and is slated to go into effect immediately. Pritzker also recently moved to sign an executive order creating a task force to study ways to reduce backlogs at crime processing labs with the group's first reported due in June 2020.
McConchie's 26th District includes Cook, Kane, Lake and McHenry counties.