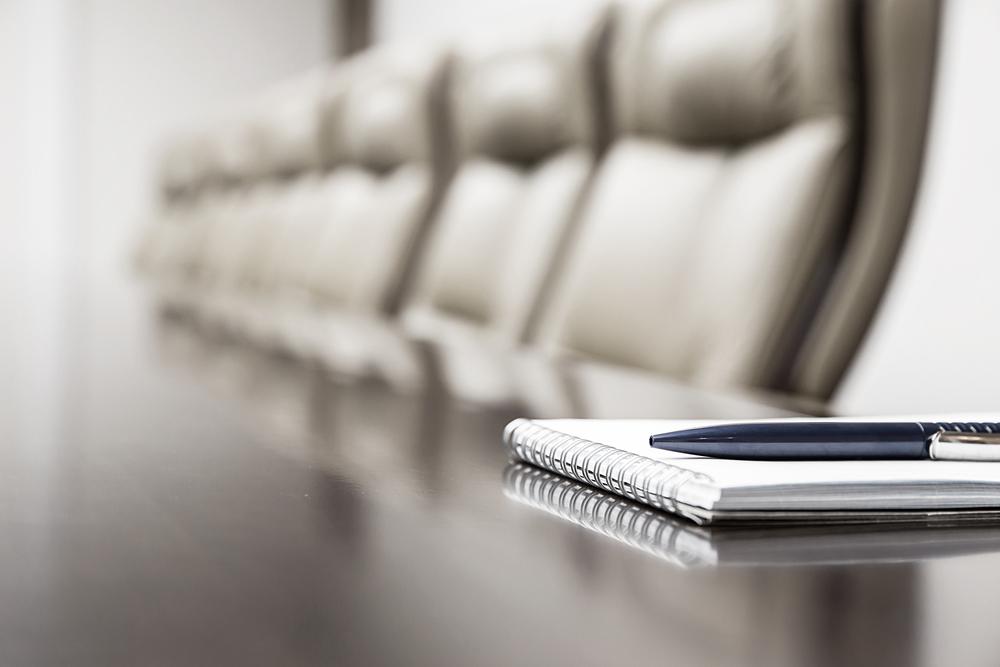 Village of Big Rock Village Board and Committee of the Whole met May 14.
Here is the minutes provided by the board and and the committee:
CALL TO ORDER
DEAN HUMMELL CALLED THE MAY 14TH, 2019 REGULAR/COMMITTEE OF THE WHOLE (392ND) MEETING TO ORDER AT 7:01 PM
ROLL CALL
Clay Hanninen H, Ted McCannon H, Joe Walsh H, Kathy Metzger H, Mark Lynch H, Matt Fitzpatrick H, Dean Hummell H
Also Present: Pat Anderson H, John Zemenak H, Tim May H
PLEDGE OF ALLEGIANCE
MOMENT OF SILENCE
OATH OF OFFICE
Village to administer oath of office to new Village Trustee Kelly May
Village to administer oath of office to those that were re-elected: Mark Lynch (trustee), Matt Fitzpatrick (trustee), Kathy Metzger (trustee), and Dean Hummell (Mayor)
CONTINUE PUBLIC HEARING ON FISCAL YEAR 2019-20 BUDGET
Opened: 7:04 pm Closed: 7:06
MOTION: TED MCCANNON, SECOND: KATHY METZGER
CLAY HANNINEN-Y TED MCCANNON-Y KELLY MAY-Y KATHY METZGER-Y MARK LYNCH-Y MATT FITZPATRICK-Y
-A small discussion took place resulting in a few minor changes/updates to the budget that will be voted on tonight
PUBLIC PARTICIPATION
-Gary & Mary Hauge from Big Rock Library were present to go over the summer reading program they are hosting. Additionally they shared how fortunate the library has been and the generous donations it has received.
-Mike from Katie Ln. in the Tenerrelli subdivision would like to do a garage even though he is not within the village limits. He would like to get a culvert permit to add a driveway leading to the new structure. Discussion took place about Mike annexing into the village.
This specific property is completely surrounded by village jurisdiction. The village had no objections to having an additional driveway at 46w545 Katie Ln so he can obtain the necessary approvals from Kane County for the proposed new structure.
Gene Nehring w/ the Park District is replacing the village office door. Also they are looking for the village to participate in removing a couple ash trees on the village parkway. More details to follow. On a personal note Gene would like to make the village aware that the train is continuing to block the railroad crossing. Park District is also desiring to put up an additional covered structure for a patio/pavilion on the north end of the property.
-The villages new property maintenance/zoning enforcement officer (Rich) attend the meeting this evening to meet the board.
ITEMS REMOVED FROM THE CONSENT AGENDA
None
CONSENT AGENDA
APPROVAL OF BILLS FOR MAY 14TH, 2019
APPROVAL OF THE APRIL 23RD, 2019 VILLAGE BOARD MINUTES
MOTION: KATHY METZGER, SECOND: CLAY HANNINEN
CLAY HANNINEN-Y TED MCCANNON-Y KELLY MAY-Y KATHY METZGER-Y MARK LYNCH-Y MATT FITZPATRICK-Y
RECESS TO THE COMMITTEE OF THE WHOLE
MOTION: TED MCCANNON, SECOND: MARK LYNCH, VOTE: 5 – 0, TIME: 7:28 PM
PRESIDENT HUMMELL
-Dean asked that Mark and Clay clean up their email boxes. Seems they have allot of emails that are taking up quite a bit of storage.
COMMITTEE OF THE WHOLE CONSIDERATIONS
DRAINAGE COMMITTEE REPORT
WASTEWATER FINAL COMPLETION/WARRANTY ISSUES
-John Z. still working on an appellate brief for the H. Linden & Sons lawsuit.
-The village office only received a couple resident calls recently with all the rains…."standing water on properties and around sanitary sewer tank lids" were the primary concerns
STREET MAINTENANCE REPORT
-The bid openings for the Hinckley Rd resurfacing project took place at the village office this a.m. Meyer Paving was the lowest bidder. The engineer will work on specifics and the recommendation, etc…
-Bravo Engineering is on the board agenda this evening for potential board approval for engineering services on the Granart Rd. resurfacing project.
-Dean spoke with Wade about snow plowing services and the associated costs. More discussion will take place once Dean and Wade sit down and talk. Appears as though the highway dept. is going to need more funds in the IGA to provide adequate services for the village.
DEPT. OF BUILDING/SAFETY/ZONING REPORT
-The village's new property maintenance/zoning enforcement officer (Rich) has recently started. He and Jorge have been out together the last couple weeks and working with Tim to learn the details around this position.
-The Ryan Zimmerman garage variance is going to be discussed by the PZC in a especial meeting to be held on June 3rd
-The village has heard rumor about a cell phone tower being erected on the fire department property although this will require a "special use" permit. This would be discussed by the PZC board first and then go to the village board for a final decision. The village is looking to hear more from the company and/or entities involved in this proposed plan of a cell phone tower.
FINANCIAL REPORT
FISCAL YEAR 2019-20 BUDGET
-The board discussed a few minor changes to the budget that were made. It will be formally voted on tonight.
COMMUNITY REPORT
-Tim asked for crier article topics so he can prepare and submit this in the next week or two.
COUNCIL MEMBER COMMENTS
-Teds was asked by a neighbor to stop over and look at a situation. Appears that a resident has recently trenched his downspouts to a drain tile that is pushing water onto an adjacent property. This is more of a Kane County Water Resources issue however the board commented on how this is not permissible to push your water onto your neighbors. Water can only be routed to the ditches.
-Mark expressed concerns about door to door solicitor's especially when they are dropping the village clerks name.
VILLAGE EMPLOYEES
-Tim will be out of the office week of June 3rd
RECONVENE THE REGULAR VILLAGE BOARD MEETING
MOTION: TED MCCANNON, SECOND: CLAY HANNINEN VOTE: 5 – 0, TIME: 8:13 PM
MOTION TO APPROVE ORDINANCE NO 2019-5, AN ORDINANCE APPROVING
THE VILLAGE OF BIG ROCK FISCAL YEAR 2019-20 BUDGET
MOTION: MARK LYNCH SECOND: MATT FITZPATRICK
CLAY HANNINEN-Y TED MCCANNON-Y KELLY MAY-Y KATHY METZGER-Y MARK LYNCH-Y MATT FITZPATRICK-Y
MOTION TO APPROVE ORDINANCE NO. 2019-6, AN ORDINANCE APPROVING AN ENGINEERING
SERVICES AGREEMENT WITH BRAVO COMPANY ENGINEERING, INC.
FOR GRANART ROAD PAVEMENT REHABILITATION
MOTION: MATT FITZPATRICK, SECOND: CLAY HANNINEN
CLAY HANNINEN-Y TED MCCANNON-Y KELLY MAY-Y KATHY METZGER-Y MARK LYNCH-Y MATT FITZPATRICK-Y
MOTION TO APPROVE A $250.00 DONATION TO THE BIG ROCK HISTORICAL SOCIETY FOR THEIR 2019 CLASS CAR AND TRUCK SHOW
MOTION: CLAY HANNINEN, SECOND: MATT FITZPATRICK
CLAY HANNINEN-Y TED MCCANNON-Y KELLY MAY-Y KATHY METZGER-Y MARK LYNCH-Y MATT FITZPATRICK-Y
EXECUTIVE SESSION
Adjournment
MOTION: CLAY HANNINEN, SECOND: TED MCCANNON
http://villageofbigrock.us/wp-content/uploads/2019/05/5.14.19-minutes.pdf