Kane County Board met September 11.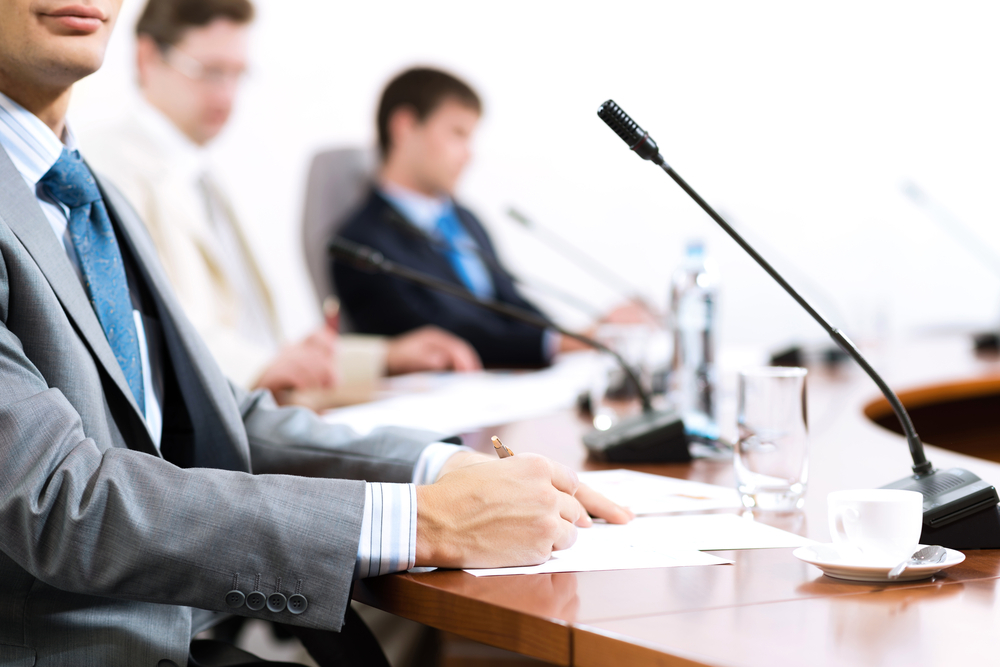 Kane County Board met Sept. 11.
Here is the agenda provided by the Board:
1. CALL TO ORDER
2. ROLL CALL
3. PLEDGE OF ALLEGIANCE & PRAYER
4. APPROVAL OF MINUTES: August 14, 2018
5. NEW AND UNFINISHED BUSINESS
A. PRESENTATIONS/DISCUSSION
 Chairman's Short Program
B. SPEAKERS (Agenda and Non-Agenda Items)
 Jim Prescott - Hampshire Meter Station
C. RESOLUTIONS/ORDINANCES
--------------------- CONSENT AGENDA --------------------------
Administration
#18 - 322 Authorizing a Lease Agreement with Batavia Enterprises, Inc. to Provide Office Space for the Office of Community Reinvestment and the Comprehensive One-Stop Center Development
#18 - 323 Approving FY19 Operations and Maintenance Agreement for USGS Stream and Rainfall Gages
#18 - 324 Authorizing an Extended Contract with Huddleston-McBride Land Drainage Services for FY-2019
#18 - 325 Authorizing Contract with J&L Excavating, Inc. for Lake Charlotte Phase 3 Drainage Improvements
Finance/Budget
#18 - 326 Authorizing a Contract Extension for Kane County Carpet Replacement
#18 - 327 Authorizing a Contract for Mill Creek ADA Sidewalks Improvement Project
#18 - 328 Approving FY18 Budget Adjustment for Healthcare Election Changes
#18 - 329 Mill Creek Tree and Stump Removal Services Contract Extension
#18 - 330 Mill Creek Holiday Lights Service Contract Extension
#18 - 331 Mill Creek Parkway Tree Installation Services Contract Extension
#18 - 332 Authorizing a Contract for Janitorial Supplies for the Kane County Adult Justice Center
#18 - 333 Authorizing a Contract for Purchase of Compatible Server memory
#18 - 334 Authorizing a Contract for FY2018 Mill Creek SSA Asphalt Resurfacing
#18 - 335 Approving the Bond for County Clerk
#18 - 336 Approving the Amount of Bond for County Treasurer and County Collector
#18 - 337 Authorizing Sex Offender Treatment Contract
#18 - 338 Authorizing Adult Drug Rehabilitation Court Contracts
#18 - 339 Authorization for Grant Agreement for FY2018-2019 Illinois Children's Healthcare Foundation Children's Mental Health Grant
#18 - 340 Authorization to Enter Into Grant Agreement for FY2019 Illinois State Board of Education Prevention Initiative 0-3 Program
#18 - 341 Authorizing Personnel Replacement Hiring Kane County Animal Control Kennel Assistant
#18 - 342 Approving FY18 Budget Adjustment for Time and Attendance Software Rollover
#18 - 343 Authorization to Approve Fund 430 Farmland Preservation Budget Adjustment
#18 - 344 Approving July 2018 Payment of Claims
#18 - 345 Approving Personnel Replacement Hiring Administrative Officer
Riverboat
#18 - 346 Authorizing Grand Victoria Riverboat Funding for Internal Projects for FY2019
Transportation
#18 - 347 Approving Supplemental Appropriation for FY 2018 County
Maintenance MFT Kane County Section No. 18-00000-00-GM
#18 - 348 Approving Contract for Construction with Areatha Construction Company, Inc. of Streamwood, Illinois for Kirk Road over UPRR Bridge Deck Repairs, Kane County Section No. 18-00192-06-BR
#18 - 349 Approving a Phase I/II Engineering Services Agreement with PeralteClark, LLC. of Inverness, Illinois for Fabyan Parkway and IL Route 31, Orchard Road South Safety Improvements, Kane County Section No.
18-00493-00-SP
#18 - 350 Approving a Phase III Engineering Services Agreement with Ciorba Group Inc. of Chicago, Illinois for Fabyan Parkway at Kirk Road Intersection Improvement, Kane County Section No. 11-00201-04-CH
#18 - 351 Approving an Amended Intergovernmental Agreement with the State of Illinois for Phase III Construction for Kirk Road at Pine Street, Kane County Section No. 15-00342-01-CH
#18 - 352 Approving an Professional Services Agreement with Jensen Right of Way Associates, Inc. of Oak Brook, Illinois for On-Call Land Acquisition Negotiator Services, Kane County Section No. 18-00486-00-LA
#18 - 353 Approving an Agreement with Commonwealth Edison Company for Relocation of Facilities, Longmeadow Parkway Bridge Corridor, Section C-1, Kane County Section No. 13-00215-20-BR
#18 - 354 Approving Appropriation for Right of Way Acquisition for Main Street Road at Deerpath Road Intersection Improvement, Kane County Section No. 14-00448-00-CH
#18 - 355 Approving Memorandum of Understanding Between the Illinois State Toll Highway Authority and the County of Kane for Longmeadow Parkway Toll Bridge Tolling Coordination, Kane County Section No.
94-00215-01-BR
#18 - 356 Approving an Agreement with J.U.L.I.E., Inc. for Underground Utility Location Services
-------------------END OF CONSENT AGENDA --------------------
#18 - 357 Authorizing Change Order for Additional Construction Services for Settlers Hill Cross Country Course with Curran Contracting Company, Crystal Lake, IL.
#18 - 358 Authorizing an Amendment to the Mill Creek Civil Engineering Services Contract
D. APPOINTMENTS
#18 - 359 Appointing a Director of Environmental and Water Resources (Not Included)
#18 - 360 Appointing an Executive Director of Building Management Operations (Not Included)
 Kane County Drainage District Appointments
6. EXECUTIVE SESSION
7. SETTLEMENT OF CLAIMS
A. Settlement of Claim No. 12 WC 021629
B. Settlement of Claim No. 17 WC 8447
8. Release of Closed Session Minutes
9. ADJOURNMENT TO TUESDAY, OCTOBER 9, 2018
http://kanecountyil.iqm2.com/Citizens/FileOpen.aspx?Type=14&ID=2196&Inline=True
Want to get notified whenever we write about
Kane County Board
?
Next time we write about Kane County Board, we'll email you a link to the story. You may edit your settings or unsubscribe at any time.
Sign-up for Alerts
Organizations in this Story
More News