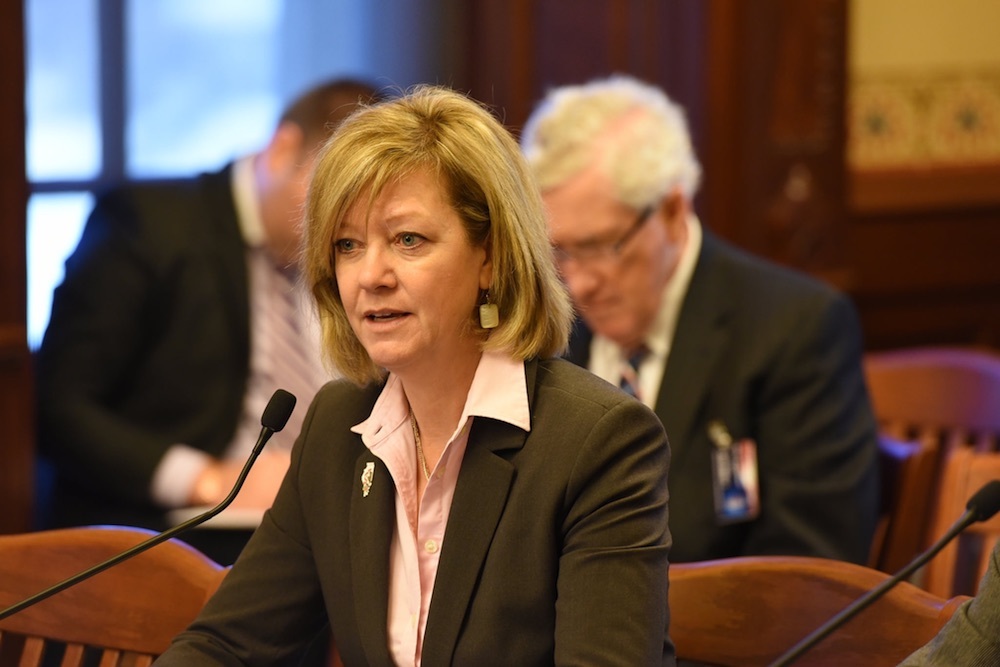 Illinois Representative Jeanne Ives (R-42nd) | jeanneives.org
The Graduate Employee Organization (GEO), a union of graduate students at the University of Illinois Urbana-Champaign (UIUC), has inadvertently drawn military veterans into a battle over controversial legislation in the state House that would unionize research assistants who help teach courses under the GEO's umbrella.
Earlier this month, the GEO-UIUC urged STEM students (Science, Technology, Engineering, Math) to pledge never to work in jobs that support the military and the nation's defense. In the same statement, the union also said that it stood in solidarity with a group, STEM Strikes the War Machine, that demands that the government redistribute 90 percent of their military spending among STEM industries.
"We see something like this and we get infuriated," Leonard Wass, a retired submarine captain and Naval Academy graduate who lives in Oswego, told Prairie State Wire. "I feel like shipping them all off to North Korea."

Rep. Stephanie Kifowit
The fight has spilled over to the research assistants' legislation, SB 2546, that the House Labor & Commerce Committee sent to the floor last week on a 15-10 vote. State Rep. Jeanne Ives (R-Wheaton), a West Point graduate, and an opponent of the legislation before the GEO statement, told committee members that the graduates need "a dose of reality putting up garbage like this against our military."
Even before its comments about the military, GEO-UIUC managed to get on the public's bad side. Earlier this year, it went on strike just a few weeks before the end of the semester.
"Think about it ... when students are most likely to seek out additional help from graduate assistants," Ives said.
One report quoted GEO-UIUC Co-President Gus Wood as saying the new contract is "an even better deal than what the union initially set out to get."
Under the contract, union members will receive pay increases over the next three years of 9.5 percent, an increase in health coverage costs to 87 percent from 80 percent, guaranteed tuition and fee reimbursement, child care assistance, and grievance protection from microaggressions – instances of indirect, subtle or unintentional discriminations.
Ives has asked the university to publicly rebuke GEO's statements about the military. She has yet to receive a reply.
For his part, Wass shot off letters to the UIUC administration and posted an open letter to lawmakers on Facebook asking how they can support such "unpatriotic and idiotic actions by the leadership of UIUC." He urged his social media contacts to do the same.
He also responded to a statement by state Rep. Stephanie Kifowit (D-Oswego) saying that an earlier Prairie State Wire story about the GEO contract wasn't "true reporting."
"Stephanie, others as well, I have researched this issue," Wass wrote. "It is all factual. 100%. Now, we need YOU to do something about this unconscionable fiasco."
GEO-UIUC is affiliated with the AFL-CIO, and represents approximately 2,700 teaching and graduate assistants.