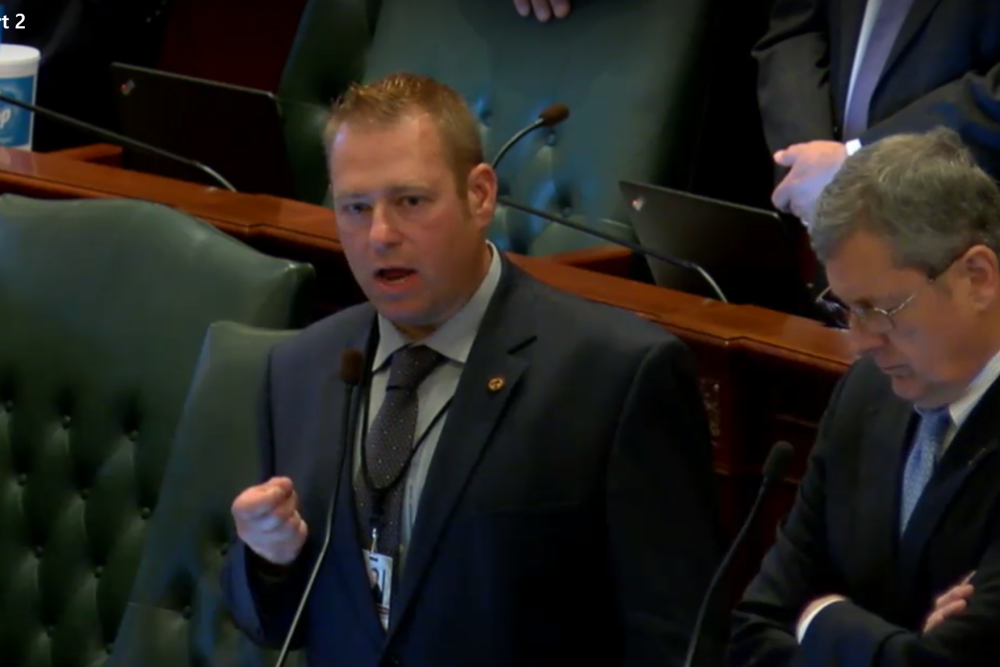 Illinois state Rep. Allen Skillicorn (R-East Dundee)
Veteran Illinois state Rep. Allen Skillicorn (R-East Dundee) leaves no doubt about where he stands on the red light-camera debate.
"Red-light cameras are a scam and have nothing to do with safety," Skillicorn told the McHenry Times. "They are about fleecing more money from motorists. I advocate banning the cams."
Skillicorn is not the only lawmaker to oppose the cameras, as evidenced by the recent filing a bill that seeks to remove nearly 100 of the devices across the state. House Bill 322 would outlaw red-light cameras in non-home-rule communities and is now slated to go before the full House for a vote. Passage would mean removal of red-light cameras in at least 45 of 101 communities, or 92 of the 607 cameras operating in the state.

Illinois House Speaker Mike Madigan (D-Chicago)
Skillicorn points to the recent guilty plea of now former state Sen. Martin Sandoval (D-Chicago) on charges of taking a $250,000 bribe from one of the state's biggest red-light camera companies as further proof of how corrupt the system has become.
"Policing for profit takes advantage of the most vulnerable," Skillicorn said. "The practice should be banned."
By Illinois Policy Institute estimates, red-light cameras have accumulated more than $1 billion in revenue since first being installed a little more than a decade ago. Meanwhile, Skillicorn argues that the recent wrongdoings associated with the program leads to the state's Democratic Party leader.
"All roads of corruption lead to Speaker Michael J. Madigan," Skillicorn said. "He needs to resign immediately. None of my challengers have made the same demand. I ask, what are they waiting for?"
Skillicorn says he recently filed legislation seeking a ban on the cameras, only to be rebuffed by Madigan.
"Speaker Madigan refuses to allow an up or down vote on the legislation," he said.