Illinois state Rep. Dan Ugaste (R-Geneva) on the House floor | repugaste.com
Illinois state Rep. Dan Ugaste (R-Geneva) wishes that for once the state could be in the spotlight for something positive rather than for all its fiscal shortcomings.
"We've hit a milestone that I think no one ever hopes to achieve, and now that we've hit it it's going to make an already difficult situation even worse," Ugaste told the Kane County Times after a new Kiplinger's news report found that Illinois now rates as the "least tax-friendly" state in the U.S. "My guess is it's going to cause even more rapid decline as people understand we're not only not in the top tier, we're considered the worst there is."
The business and economic forecasting publisher added that much of Illinois' negative perception can be attributed to the fact that residents pay more to the government than almost any other state and the second highest property taxes in the nation behind only New Jersey. Kiplinger based its overall rankings on the tax burden of a "hypothetical middle-class family" in all 50 states and Washington D.C.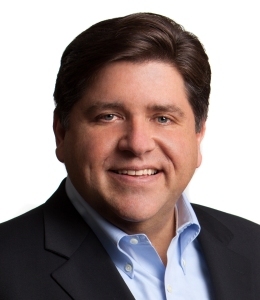 Illinois Gov. J.B. Pritzker
Despite the hard times, Ugaste, still in his first term in Springfield, insists he has not lost hope.
"At some point, we're going to have to turn the state around," he said. "It's just a matter of when and where we're going to be when we do it."
As for now, Gov. J.B. Pritzker is pushing a progressive tax system that would mean a change to the state's existing flat 4.95-percent tax rate and higher rates for those earning upward of $250,000. Adopting the new formula would require a change to the state constitution and the question will be on the ballot for voters in the form of a referendum during the 2020 elections.
Ugaste thinks a different approach might be better.
"We had a lot of legislation this past session and there were many bills filed to improve the state, and I don't remember any of them being passed," Ugaste said. "It's past time that we dealt with our pension systems."