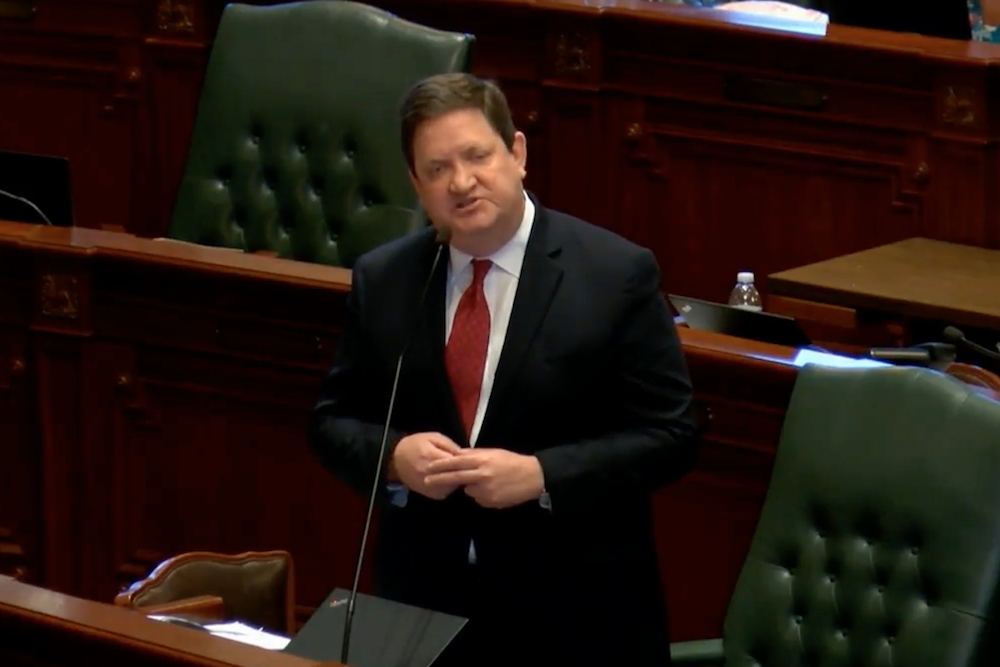 Rep. David McSweeney
Illinois State Rep. David McSweeney (R-Barrington Hills) laments over the trickle-down effect he sees the state's runaway pension system having on the rest of state government.
"Pension liabilities are rising so fast that local governments are continuing to raise property taxes on families," McSweeney posted on Facebook amid reports average home prices in Cook County are down by a staggering 31 percent when adjusted for inflation while average property taxes have spiked by 22 percent over that same period.
Researchers added while average home prices across the country have yet to fully recover since the end of the Great Recession, again Illinois is in a dubious class all of its own, with average home prices across the country down from their peak by just five percent compared to Illinois' 500 percent dip.
"We need real Illinois public employee pension reform so that we can cut taxes for Illinois families," McSweeney said.
As pension costs continue to spiral Illinois Policy Institute predicts not much will change anytime soon.
"Pension liabilities have risen faster than taxpayers' ability to pay, forcing state and local governments to constantly scramble for new sources of revenue – often in the form of property tax hikes," according to their website.