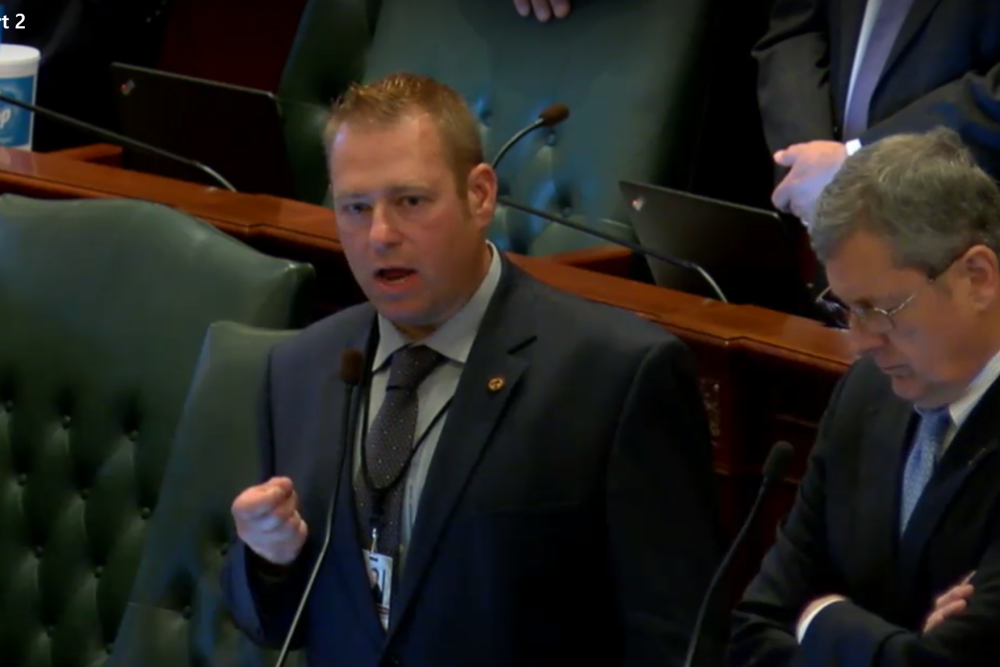 Rep. Allen Skillicorn
Illinois state Rep. Allen Skillicorn (R-East Dundee) wants to see Independence Day become a time when locals are allowed to take full advantage of more of their liberties.
"It's time to end the war of fireworks in Illinois," Skillicorn posted on Twitter. "Legalize them. Illinois is one of the few states limiting freedom to choose fireworks on Independence Day."
As one of just four states to at least partly ban what fireworks people can use, Illinois residents face fines of up to $2,500 and even imprisonment if found in violation. Massachusetts, Vermont and Ohio are the others with fireworks bans.
With neighboring Indiana bringing in somewhere in the neighborhood of $2.5 million annually in tax revenues from firework sales according to Illinois Policy, all the restrictions have come at a price for the state over the last eight decades that the law has been on the books.
In response, Skillicorn has filed House Bill 3852, which would amend the state's Firework Regulation Act by legalizing firecrackers, sky rockets and Roman candles. Skillicorn's proposal comes on the heels of legislation filed by state Rep. Dave Severin (R-Marion) earlier this year that would have legalized fireworks and repealed the Pyrotechnic Use Act.
While opponents of legalization cite safety concerns and severe injuries that can be caused by usage, a 2017 report from the U.S. Consumer Safety Commission concludes "there is not a statistically significant trend in estimated emergency department-treated, fireworks-related injuries from 2002 to 2017."