Batavia City Council acts on Plan Commission and Zoning Board of Appeals reappointments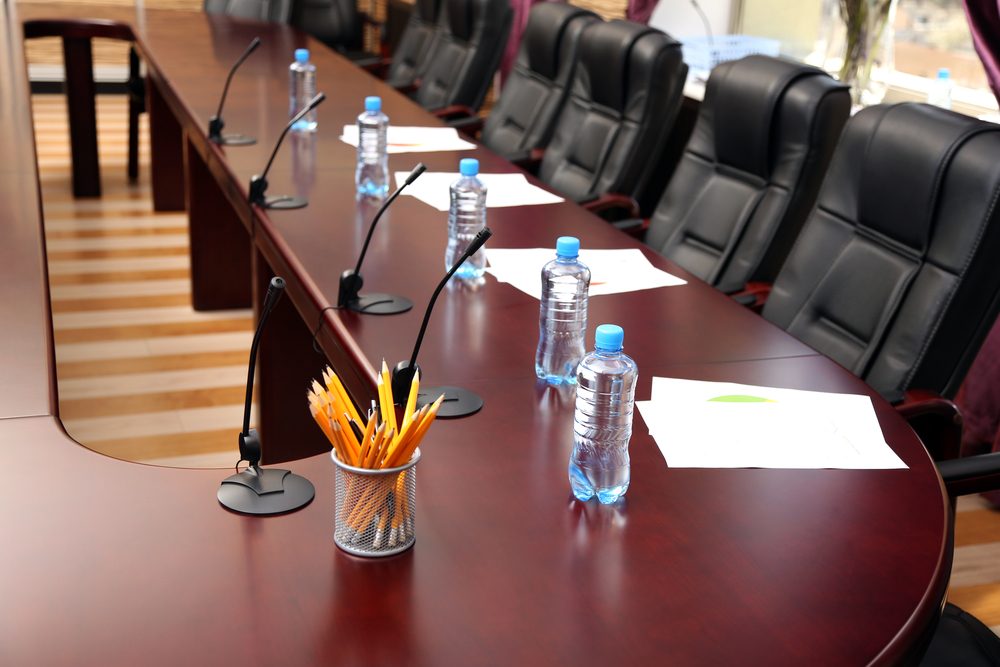 Batavia City Council met Monday, Dec. 19.
The Batavia City Council serves as the legislative division of the city government. Members are elected to serve four-year terms.
Here is the agenda as provided by Batavia:
CITY OF BATAVIA
100 N. Island Avenue
Batavia, IL 60510
(630) 454-2000 http://www.cityofbatavia.net
CITY COUNCIL AGENDA
Monday, December 19, 2016
7:30 p.m. – Council Chambers 1st Floor
1. MEETING CALLED TO ORDER
2. INVOCATION Followed By PLEDGE OF ALLEGIANCE
3. ROLL CALL
4. ITEMS REMOVED/ADDED/CHANGED
5. Consent Agenda:
(The consent agenda is made up of items recommended by city staff or council subcommittees which require approval. This agenda is placed as a separate item on the overall City Council agenda. The items on the consent agenda usually have unanimous committee support and are voted on as a "package" in the interest of saving time on non-controversial issues. However, the Mayor or any council member may, by simple request, remove an item from the consent agenda to have it voted upon separately.)
Accept and Place on File:
A. Historic Preservation Minutes for November 14 and 28, 2016
B. November 2017 Building Report
Approvals:
C. December 16, 2016 Payroll $789,359.52
D. Accounts Payable Check Register $4,731,359.11
E. ORDINANCE 16-77: Tax Levy SSA #57 (Liz Perez 11/21/16 COW 11/29/16 12/0) GS
F. ORDINANCE 16-82: Amending the Official Zoning Map for a Planned Development Overlay District– 607 S Jefferson St (Rackow 12/14/16 COW 12/13/16 14/0) CD
G. RESOLUTION 16-95-R: Authorizing the Sale of Municipally Owned Real Estate at Wilson Street and Spuhler Drive (SCB 12/8/16 COW 12/13/16 14/0)
H. RESOLUTION 16-94-R: Authorizing Execution of the preliminary engineering services agreement for Prairie Street Reconstruction project (Pine Street to Wilson Street) with Crawford, Murphy and Tilly Engineering in the amount of $277,927.66 (Tim Grimm 12/7/16 COW 12/13/16 14/0) CS
I. RESOLUTION 16-97-R: Authorizing Execution of Task Order #10 with Trotter and Associates
(Byron Ritchason 12/7/16 COW 12/13/16 14/0) PU
J. RESOLUTION 16-98-R: Change Order in the amount of $34,193.25 to the construction contract with Geneva Construction Company for 2016 Street Resurfacing Program (Rahat Bari 12/9/2016
COW 12/13/16 14/0) CS
K. RESOLUTION 16-79-R: Amending Title 4 Chapter 5 Section 8 (C) of the Batavia Municipal Code
for Leaf and Brush Pickup Fee (Peggy Colby 12/6/16 COW 12/13/16 14/0) GS
L. RESOLUTION 16-80-R: Increasing Motor Fuel Tax and Amending Title 3 Chapter 23 Section 3 and Section 6 of the Batavia Municipal Code (Peggy Colby 12/6/16 COW 12/13/16 14/0) GS
M. RESOLUTION 16-81-R: Amending Title 3 Chapter 25 Section 7 of the Batavia Municipal Code
(Peggy Colby 12/6/16 COW 12/13/16 14/0) GS
N. RESOLUTION 16-96-R: Change order in the amount of $39,413 to construction contract
with Pirtano Construction Company, Inc (Robert Rogde 12/8/2016 COW 12/13/16 14/0) PU
O. APPROVAL: 2017 Budget Amendment deletion (Peggy Colby 12/9/16)
6. MATTERS FROM THE PUBLIC: (For Items NOT On The Agenda)
7. MAINSTREET MINUTE
8. APPOINTMENT: Reappoint Thomas LaLonde And Thomas Gosselin To The Plan Commission And Zoning Board Of Appeals (Buening 12/8/16)
Documents
9. RESOLUTION 16-99-R: Authorize An Interfund Loan From Non-Utility Funds (PC 12/14/16) GS
10. RESOLUTION 16-100-R: Authorizing Execution Of Lease Termination And General Release With Clear Wireless, LLC (Gary Holm 12/16/16)
11. ADMINISTRATOR'S REPORT
12. COMMITTEE REPORTS
13. OTHER BUSINESS
14. MAYOR'S REPORT
15. ADJOURNMENT
Want to get notified whenever we write about
Batavia City Council
?
Next time we write about Batavia City Council, we'll email you a link to the story. You may edit your settings or unsubscribe at any time.
Sign-up for Alerts
Organizations in this Story
100 N Island Ave
Batavia, IL - 60510
More News