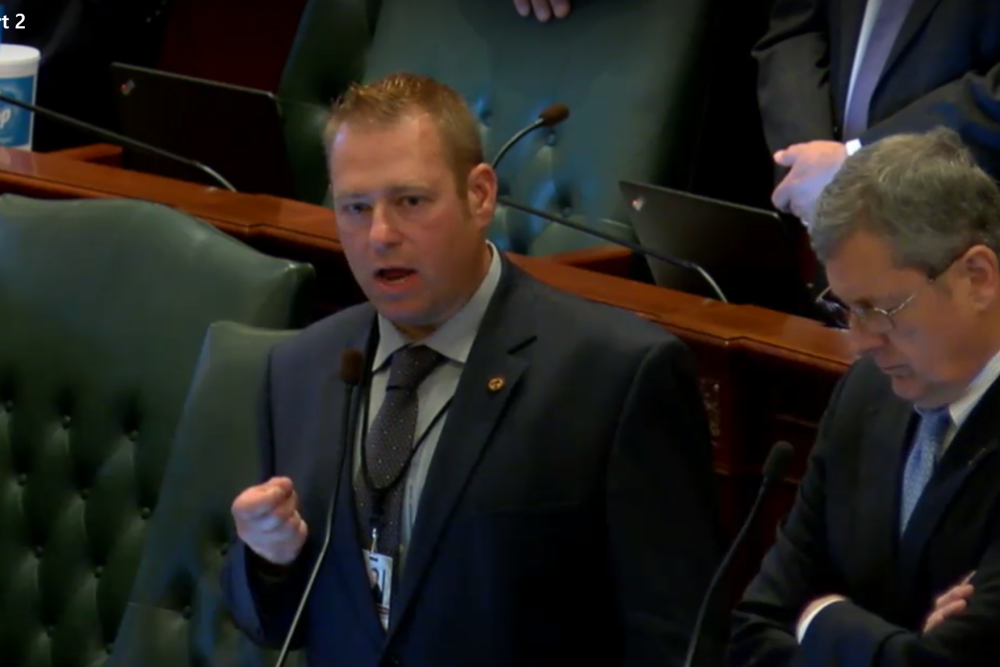 Illinois State House District 66 issued the following announcement on Sept. 9
Today, State Representative Allen Skillicorn toured the McHenry County Corrections facility and the U.S. Immigration and Customs Enforcement operation hosted there.
Skillicorn appreciated the professionalism of the officers and staff of this top-notch facility. Everyone was respectful in this very clean, well-organized and well thought out system where inmates receive civil and human rights along with high quality medical and dental care onsite. Morale of the staff was positive with representatives from ICE being upbeat. ICE personnel were well versed and informative regarding the human rights implications of their duties while enforcing the law to protect our nation. Skillicorn stated, "I'm very concerned about so many Illinois politicians who are weak on public safety issues, putting our safe communities at risk."
Original source can be found here.