Kane County Executive Committee met October 3
Kane County Executive Committee met October 3.
Here is the agenda as provided by the committee: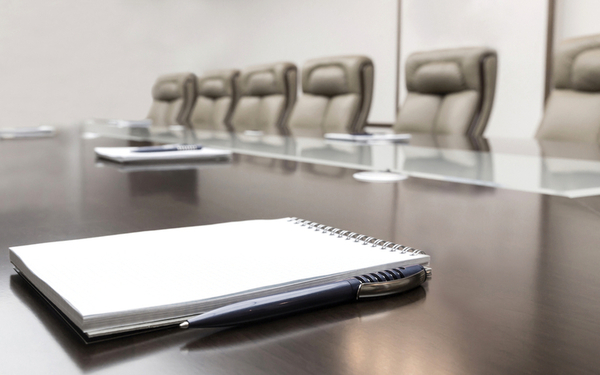 1. Call to Order
2. Roll Call
3. Pledge of Allegiance
4. Approval of Minutes: September 5, 2018
5. 2019 Holiday Schedule (ATTACHED)
6. Public Comment
7. Monthly Financials (J. Onzick) (ATTACHED)
8. Monthly Community Outreach Report (R. Nagel)
9. Preliminary County Board Agenda - October 9, 2018
---------------------------------------- Consent Agenda ----------------------------------------------
Administration
1. Authorizing Contract Addendum with Paymentus
Executive
1. Authorizing the Transfer of Payroll Oversight from Human Resources to Finance/Accounting and of a Corresponding Budget Adjustment
2. Authorizing Certain Actions Relative to the Tax Agent
3. Approving the FY19 Draft Budget to be Placed on Public Display
Finance/Budget
1. Authorizing FY18 Budget Adjustment for the Tax Sale & Error Transfer to the General Fund
2. Authorizing Fiscal 2017 Year End Budget Allocation
3. Authorizing a Contract for Kane County Snow Plowing Services
4. Authorizing Kane County & Mill Creek Electrical Services Contract Extension
5. Authorizing Contract Amendment with Tyler Technologies, Inc. - Public Safety Software System
6. Authorizing a Contract for Project Work for Tyler Court Case Management System
7. Authorizing the Purchase of Gasoline and Diesel Fuel for the Division of Transportation, Sheriff's Office, and Other Intergovernmental Agencies (Bid 40-018)
8. Authorizing a Contract Renewal for Audit Services
9. Approving the 2019 Monthly Health and Dental Contribution Schedule
10. Authorizing Kane County to Adopt and the Kane County Recorder to Implement a Predictable Recording Fee Schedule
11. Authorizing Personnel Replacement Hiring Kane County Supervisor of Assessments Data Specialist
12. Authorizing Intergovernmental Agreement Between Kane County and Saint Charles Township
13. Approving an Ordinance Providing for the Issue of Not to Exceed $____ (TBD before 10/9/18 Board Meeting) Toll Bridge Revenue Bonds (Sales Tax Supported), Series 2018, of The County of Kane, Illinois, for the Purpose of Constructing a Toll Bridge, the Pledge of Toll Bridge Revenues and, to Enhance the Security for Said Bonds, Regional Transportation Authority Sales Tax Revenues, to the Payment of Principal and Interest on Said Bonds and for the Sale of Said Bonds to Citigroup Global Markets Inc., Authorizing the Execution and Delivery of Trust Indentures in Connection Therewith and Providing for Payment of Said Bonds and Authorizing Certain Other Matters
14. Authorization to Include an Increase for New Construction in the 2019 General Fund Property Tax Budget
15. Approving August 2018 Payment of Claims
Human Services
1. Approving the Kane County Lactation Accommodation Policy
Judicial Public Safety
1. Authorizing Renewal and Amendment No. 4 to Intergovernmental Agreement Between the County of Kane and the Child Advocacy Center of Kane County and the Board of Trustees of the University of Illinois
Public Health
1. Authorizing FY18 Emergency Management Program Grant for the Office of Emergency Management
Public Service
1. Honoring Chief Deputy Clerk Susan Ericson
Transportation
1. Approving Supplemental Appropriation for FY 2018 County Maintenance MFT Kane County Section No. 18-00000-00-GM
2. Approving a Rating Agency Agreement with S&P Global Ratings of Chicago, Illinois for Longmeadow Parkway Toll Bridge Revenue Bonds
3. Approving Adopt-A-Highway Program Applicants
4. Approving Amendment No. 1 to an Agreement with WBK Engineering, LLC for On-Call Utility Permit Review Services, Kane County Section No. 18-00492-00-EG
5. Approving a Pole Agreement for the Kane County Code Regarding Wireless Telecommunication Facilities in County Rights of Way
6. Approving an On-Call Environmental Engineering Services Agreement with Huff & Huff, Incorporated of Oak Brook, Illinois, Kane County Section No. 18-00496-00-EG
7. Approving a Phase I/II Engineering Services Agreement With Burns & McDonnell of Chicago, Illinois for Burlington Road at Bolcum Road Intersection Improvement, Kane County Section No. 18-00497-00-CH
8. Approving a Phase I/II Engineering Services Agreement with HR Green, Inc. of Aurora, Illinois for Kirk Road at Dunham Road Intersection Improvement, Kane County Section No. 18-00503-00-CH
9. Approving a Supplemental Appropriation for Walker Road over Burlington Creek, Kane County Section No. 08-00133-01-BR
10. Approving an Intergovernmental Agreement with the State of Illinois for Phase III Construction, Kirk Road Highway Safety Improvement Project, Kane County Section No. 16-00477-00-SP
11. Approving a Phase III Engineering Services Agreement with Thomas Engineering Group, LLC for Longmeadow Parkway Bridge Corridor Section C-1, Kane County Section No. 13-00215-20-BR
------------------------------------- End of Consent Agenda ----------------------------------------
A. Resolution: Kane County State's Attorney Transparency (Not Included)
B. Discussion: Placement on Board Agenda under Off Consent Agenda Items of Resolution "Authorization to Include a CPI Increase of 2.1% in the 2019 Property Tax Budget" (Vote on Motion and Second at Finance Committee Failed 2-5.)
10. Executive Session
11. Release of Closed Session Minutes
12. Committee Reports
A. Upper Illinois River Valley Development Authority (UIRVDA) Update from September 5, 2018 Executive Committee
13. Adjournment
http://kanecountyil.iqm2.com/Citizens/FileOpen.aspx?Type=14&ID=2209&Inline=True
Want to get notified whenever we write about
Kane County Executive Committee
?
Next time we write about Kane County Executive Committee, we'll email you a link to the story. You may edit your settings or unsubscribe at any time.
Sign-up for Alerts
Organizations in this Story
Kane County Executive Committee
More News