Aurora City Council met August 28.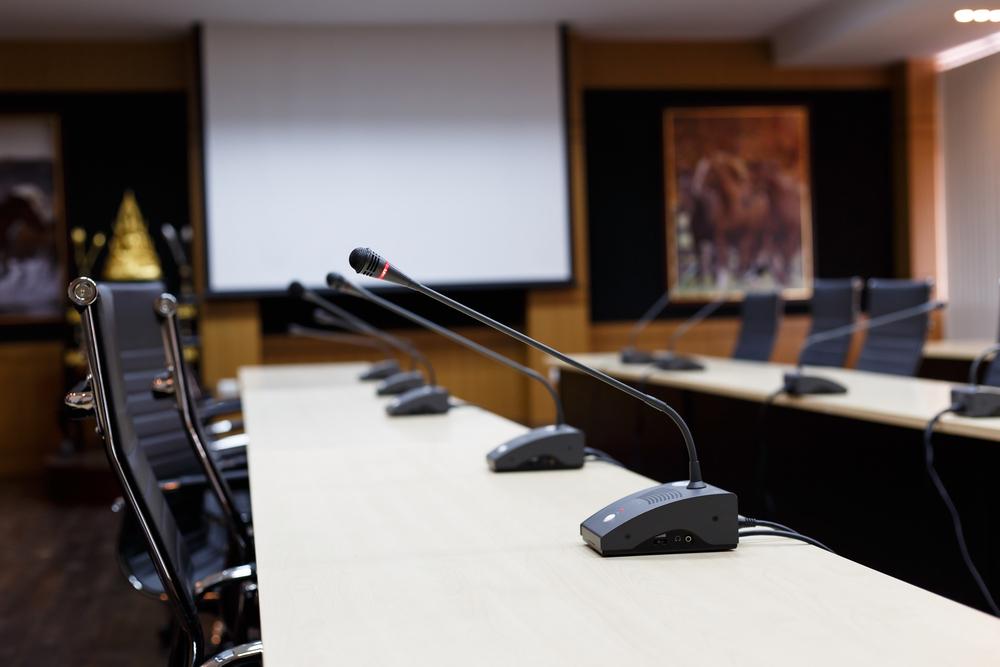 Aurora City Council met Aug. 28.
Here is the agenda provided by the Council:
ROLL CALL
PLEDGE OF ALLEGIANCE
INVOCATION
MINUTES OF THE MEETING OF TUESDAY, AUGUST 14, 2018
18-0735 Approval of the Tuesday, August 14, 2018 City Council Meeting Minutes.
APPOINTMENT OF SERGEANT-AT-ARMS
PRESENTATIONS
18-0770 Special Presentation of Martin Luther King Jr. Holiday with Staff and Community Members.
18-0771 Recognition of National Night Out and Community Events Organizers.
PUBLIC COMMENT
MAYORAL APPOINTMENTS
18-0739 A Resolution Appointing Carol Tidwell to the Aurora Planning Commission.
CONSENT AGENDA
18-0451 An Ordinance Amending Chapter 29 of the City of Aurora Code of Ordinances Entitled "Offenses - Miscellaneous"
18-0547 A Resolution approving a standard Pole Attachment between Commonwealth Edison Company and City of Aurora for the use of utility pole infrastructure.
18-0554 A Resolution Approving a Revision to the Preliminary Plan and Plat for the Property Located at West Side of Deerpath Road and the North Side of I-88 for a Warehouse, Distribution, and Storage Services (3300) use to elect to utilize the ORI(S) zoning classification as provided in the approved Plan Description
18-0569 An Ordinance Amending Chapter 29, Section 103 of the City of Aurora Code of Ordinances Entitled "Seasonal decorations".
18-0577 A Resolution Authorizing the PAS Global LLC, 16055 Space Center Blvd # 600, Houston, TX 77062 to perform a network vulnerability assessment for the City of Aurora's SCADA (supervisory control and data acquisition) system at the Water Treatment Plant for a cost not to exceed $48,000.
18-0590 A Resolution requesting approval to stage the Fiestas Patrias Parade on Sunday, September 16, 2018.
18-0627 A Resolution approving the issuance of a music festival permit to St. Mary's Church, 430 E. Downer Pl., for Saturday, September 1st and Sunday, September 2nd, 2018 from 4:00 p.m. to 7:00 p.m.
18-0629 A Resolution requesting approval for Alpha Media LLC to have a Music Festival during their Cock-A-Doodle Festival Event on Saturday, September 29, 2018 be held at Hollywood Casino Parking Lot, 201 N. River Street.
18-0639 An Ordinance adopting substantive provisions of Division 5 of Article V of Chapter 2 of the Code of Ordinances of the City of Aurora, Illinois pertaining to Local Preference in Bidding for City Contracts ("Local Preference Policy").
18-0642 A Resolution Entering into an Agreement between Aurora University and the City of Aurora Regarding Local Law Enforcement Cooperation, Handling Violence and Sexual Offenses, Information Sharing, Issuance of Timely Warnings and Emergency Notifications and Mutual Aid.
18-0643 A Resolution Approving an Agreement between the City of Aurora and the Aurora University Police Department for the use of Police Radio Equipment.
18-0655 A Resolution ratifying payments to Embassy Suites for $29,302.72 for joint Active Shooter Training conference room rentals as part of the Complex Coordinated Terrorist Attack (CCTA) Grant.
18-0656 A Resolution Requesting approval for the issuance of a Carnival License and a Music Festival permit for the Fiesta Patrias as part of their Festival event held on September 15th and 16th, 2018.
18-0658 A Resolution establishing the maximum number of Class A City of Aurora liquor licenses (unofficially related to application from: D.C.'s Good Times , LLC d/b/a The Aurora Tap House, 134 W. Downer Place, Aurora).
18-0659 A Resolution to concur with the expenditure approval by the joint Naperville/Aurora Emergency Telephone Systems Board and accept the quote from PowerPhone, 1321 Boston Post Road, Madison, Connecticut, for the computer aided call handling software and associated support for the Aurora 9-1-1 Center.
18-0662 A Resolution for the approval of Smith Maintenance Company of Chicago, IL in the amount of $13,693.43 monthly, as the most qualified and the highest percentage of desired factors of all proposers for the Janitorial Services for the Aurora Police Department Complex located at 1200 East Indian Trail to be effective September 1, 2018.
18-0666 A Resolution establishing the maximum number of Class S City of Aurora liquor licenses (unofficially related to application from: Balaxi FEC Aurora, LLC. d/b/a Glowzone, located at 301 S. State Route 59, Aurora, Illinois 60504).
18-0676 A Resolution to Award the contract for the Morton Avenue Water Main Replacement project to Brandt Excavating Inc., 385 E. Hoover Street, Morris, IL 60450 in the amount of three hundred thirty-three thousand, eight hundred eighty-nine dollars and eighty-two cents ($333,889.82).
18-0681 A Resolution accepting the improvements and maintenance security for Miller's Ale House - 778 N. Rt. 59.
18-0682 A Resolution accepting the improvements and maintenance security for 251 S. River St.: Moveable Feast.
18-0685 A Resolution to Reject All Bids for the Lakeview Drive Storm Sewer Repair project for the Engineering Division.
18-0692 A Resolution to award a contract to H. Linden & Sons Sewer and Water Inc. in the amount of $988,901.00 for the New York-Wilder-Oak Sewer Separation project.
18-0693 A Resolution to purchase one Vermeer BC1800XL from Vermeer Midwest from the NJPA Contract #062117-VRM for the Street Maintenance Division in the amount of $48,644.00.
18-0694 A Parking Study for Lakeside Drive in the 2200 block. Ward 8, Alderman Mervine.
18-0700 A Resolution Authorizing the Mayor to execute the Local Agency Agreement for Federal Participation with the State of Illinois, Authorizing the Director of Purchasing to sign the Engineering Agreement with Alfred Benesch & Company and to Appropriate Motor Fuel Tax Funds for the Farnsworth Avenue Bridge Project, MFT #18-00324-00-BR.
18-0702 A Resolution Authorizing Execution of Labor Agreement Between the City of Aurora and Association of Professional Police Officers (APPO) from 1/1/17 through 12/31/19.
18-0703 A Resolution Approving an Amendment to Resolution R15-257 With Respect to the Seize the Future Development Foundation Finish Line Grant Program Grease Trap and Sanitary Relocation Grant.
18-0704 A Resolution Authorizing the Execution of a Redevelopment Agreement between the City of Aurora and Pizzuti/TMD LLC (The Developer), for the development of the Property Located at the intersection of Mitchell Road and I-88, Aurora Illinois
18-0713 A Resolution approving a Redevelopment Agreement between the City of Aurora and Fox Valley Developers, LLC to facilitate the environmental cleanup of the former Copley Hospital site located at 502 S Lincoln Av).
18-0732 A Resolution to establish a Private Service Line Replacement Program.
18-0741 An Ordinance approving a settlement agreement between the City of Aurora and
Raghuveer P. Nayak, et. al. related to the real property commonly known as Old Copley Hospital.
UNFINISHED BUSINESS
18-0714 A Resolution to approve a Memorandum of Understanding with Smart City Media, LLC of New York, NY for the installation, operation and revenue sharing of interactive outdoor kiosks using the City Post smart media platform.
BILLS
18-0766 Bill Summary and Large Bill List
CLOSED SESSION
ADJOURN
https://www.aurora-il.org/985/City-Council-Agendas-Minutes
Want to get notified whenever we write about
Aurora City Council
?
Next time we write about Aurora City Council, we'll email you a link to the story. You may edit your settings or unsubscribe at any time.
Sign-up for Alerts
Organizations in this Story
More News