Campton Hills Corporate Authorites met Feb. 21.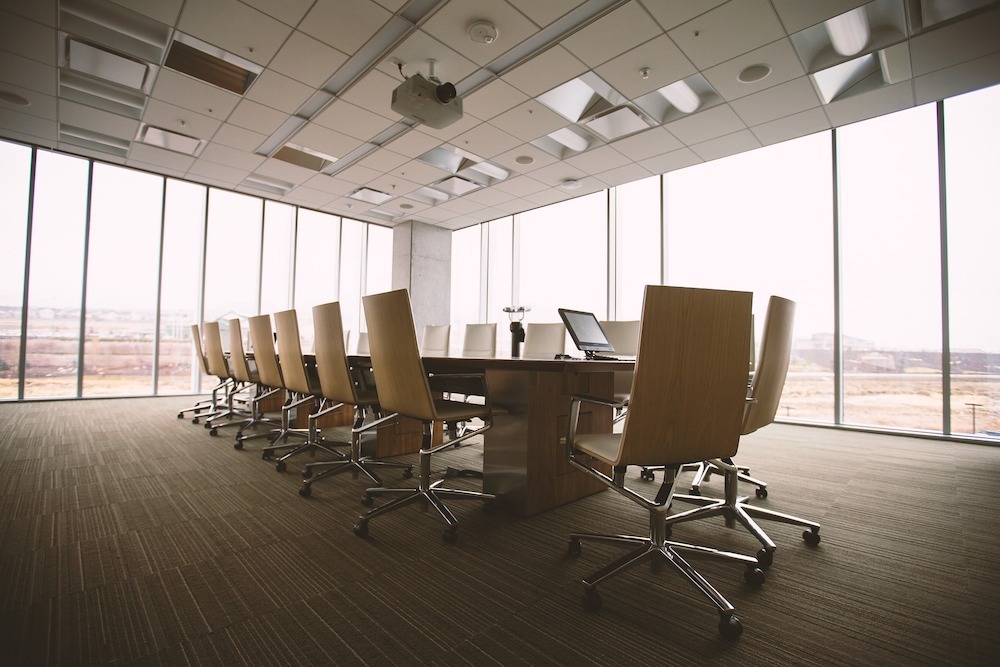 Campton Hills Corporate Authorities met Feb. 21.
Here is the agenda as provided by the Village:
I. Call to Order
2. Roll Call
3. Pledge of Allegiance
4. Public Comments- Sign-up sheets are at the rear of the room. Please limit remarks to 3 minutes per person and please do not repeat topics previously discussed; total time allotted is 30 minutes. Please note, questions will not be answered during this time.
5. Consent Agenda [By a single unanimous vote, called an omnibus vote, the Board may approve a number of unrelated items. There may be no discussion, but any Trustee may remove any one or more items from the Consent Agenda, whereupon that item goes on the agenda below.
a. Motion to approve the minutes of the February 7, 2017 Regular Meeting
b. Motion to approve payment of bills per Warrant List #17-20
c. Motion to accept the resignation of Carol Stolte from the Community Relations Committee
d. Motion to advise and consent to the Village President's appointment of Ron West to Economic Development Committee, term expiring February 21,2019
6. Department Reports- January 2017
a. Treasurer's Report
b. Police Report
c. Building & Zoning Report
d. Annual Police Report 2016- Visit the website to review
7. Fox Mill Update
8. Discussion and consideration of a Resolution Authorizing Application for Kane County Riverboat Funds and Execution of Necessary Documents for the purpose of a connecting sidewalk on Fox Mill Blvd by the Norton Lake subdivision.
9. Discussion and consideration of a Kane County Petition from Kane County Petition from Brundige LLC for a Cell Tower
10. Discussion and consideration of a Kane County Petition from Kane County Forest Preserve, 39W287 Illinois Route 38, StCharles, IL to amend the zoning of the Parcel from PUD, F- Forest Preserve.
11. Discussion and consideration of a Letter of Understanding between the Village of Campton Hills and the State of Illinois Division of Highways
12. Additional Items, Updates and Follow-up Reports from the Village President, Trustees, Village Administrator, Village Attorney or Staff
a. New Items
b. Updates
I. Maxxam
2. Village Investment Policy
3. Employee Handbook/Organizational ChartNil!age Administrator Code
4. Web Site- Transparency Project
5. FY 2017-18 Budget Process
6. Contract/ Agreements Tracking
7. Village Investment Policy
8. Financial Audit Recommendations Matrix
9. Campton Highway District IGA (Expires June I, 2017)
c. Follow-up
I. Watershed Management Plan
2. Training Report Policy Development
3. Larsen Lights- Review meeting (Follow-up meeting September/Early October)
4. Employee Matrix
5. Strategic Plan Goals- Review
6. Committee/Commission Members Handbook/Orientation
13. CLOSED SESSION: Move that the Village Board go into closed session as permitted by the Open Meetings Act to discuss one or more of the following matters:
d. Litigation that is filed and pending, or is probable or imminent. 2(c)(ll)
e. Collective negotiating matters. 2(c)(2)
f. Closed session meeting minutes. 2( c )(21)
g. Appointment, employment, compensation, discipline, performance, or dismissal of specific employees or officials, including legal counsel. 2( c)(!) & (3)
14. Adjourmnent
Want to get notified whenever we write about
Village of Campton Hills
?
Next time we write about Village of Campton Hills, we'll email you a link to the story. You may edit your settings or unsubscribe at any time.
Sign-up for Alerts
Organizations in this Story
More News